As many of you know, our Acton Table & Tap restaurant closed on March 20, 2023 for some much-needed renovations. First, we are installing a brand new septic (hey, it's not glamorous, but it is important and a VERY big project!). We are also completely renovating our kitchen with a larger hood and all brand new equipment. While we are at it, we are installing all new flooring, painting the walls and trim, and revamping the bar. Phew! So there is a lot going on and we are very excited to share it with you. Which leads us to…
Our grand RE-opening is scheduled for April 3! We have a BRAND NEW menu to go with our updated venue. WE will also have our world famous (ok maybe not the world, but definitely central Massachusetts famous!) homemade root beer on tap for the first time in Acton. This amazing non-alcoholic concoction is made with pure local maple syrup and local wildflower honey. We will also have our brand new hard seltzer on tap!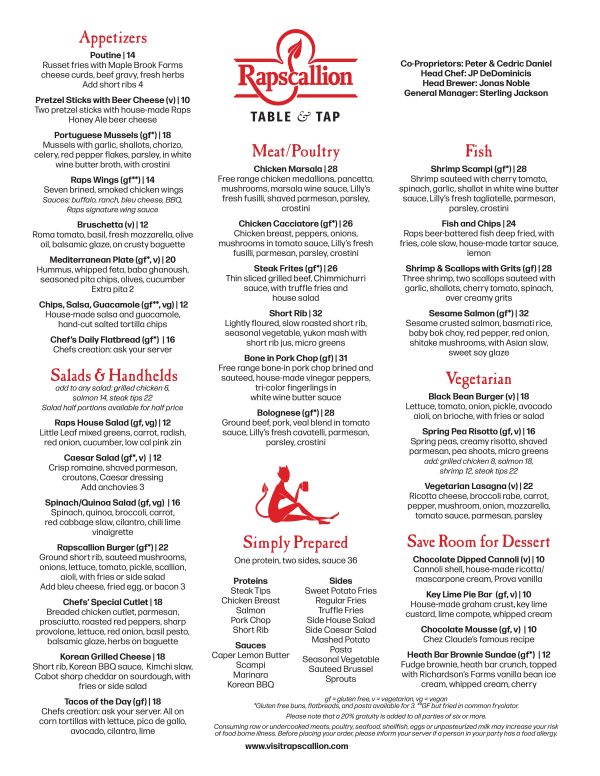 So there are lots and lots of changes, but one thing won't change: the same warm, friendly, inviting Rapscallion service and hospitality you have come to know and love. So be sure to pop down and visit us for dinner and a drink or just a beer or two to see the new digs and to welcome in the next era of Rapscallion Table & Tap!