It all goes down Friday, May 5, 2023
While our Sturbridge Pub has a mix of food options, it does has a decidedly Mexican flare owing to the fact that our Head Chef Onesimo Sanchez hails from the the beautiful country of Mexico. His delicious recipes and fresh cooking style are heavily influenced by his Mexican roots. So of course we are doing a little extra to celebrate Cinco de Mayo in Sturbridge in honor of our head chef and good friend Onesimo. And since we are one big family, Chef JP in Acton decided to put on his sombrero and also cook up some specials in honor of Onesimo!
Cinco de Mayo in Sturbridge
Food Specials
Mexican Salad
Iceberg lettuce, onion, tomato, cilantro, el pastor marinated chicken, served with a lime wedge
Tacos el Pastor
Two soft tortillas with pork, onion, cilantro, house-made salsa
Pita Special
Pita with pork carnita, house-made pico de gallo, lettuce, and chipotle sauce
Chef's Bread Pudding
A Latin take on a traditional recipe
Drink Specials
Mezcal/Passionfruit Margarita
Paloma
Raps Michelada
Spicy Margarita 
Live Music
Carlos Odria Trio, May 5 from 6-9pm -— see the event listing here.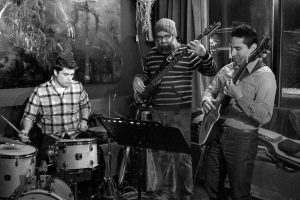 Cinco de Mayo Specials in Acton
Appetizers
Street Corn
Corn rolled in butter, fire roasted, topped with paprika, cojita cheese, cilantro
Beef or Chicken Tinga Empanadas
Braised chicken thighs with potato and Mexican spices, or braised beef with potato, cheese, and Mexican spices
Entrees
Mexican Rice Bowl
Cilantro lime rice, fire roasted corn, black beans, red pepper, tomato, onion, shredded lettuce, avocado, sour cream, salsa roja, cojita cheese
Add grilled chicken or salmon
Dessert
Churros
Fried dough tossed in cinnamon sugar, topped with caramel sauce