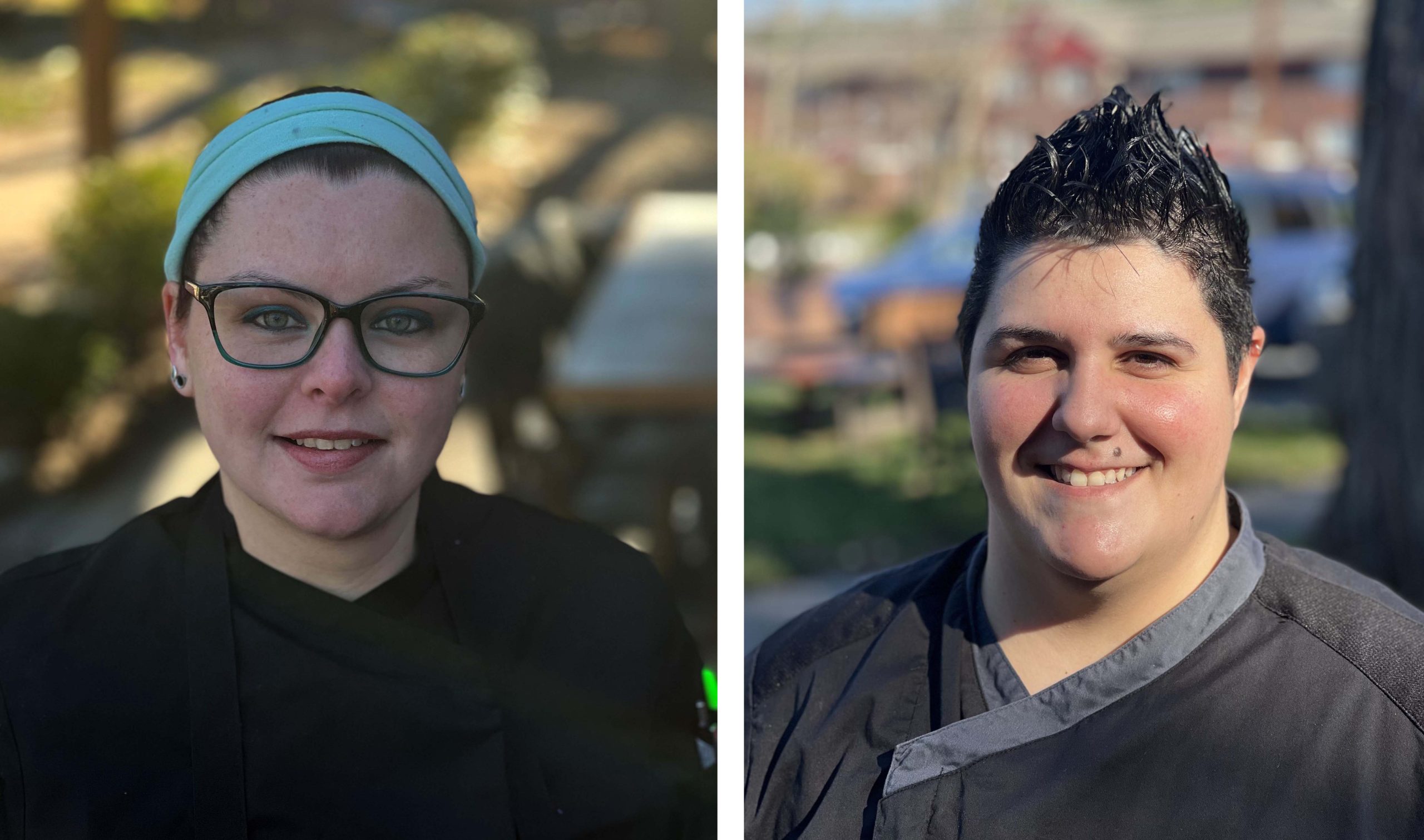 We are thrilled to welcome new Head Chef Courtney Brown and Sous Chef Kali Bettencourt to the Raps Acton team. They are bringing a fresh perspective to the Acton kitchen with a focus on quality, consistency, and guest delight.
Chef Courtney brings over 16 years of hospitality experience to Rapscallion. Her career highlights include working at Tilted Kilt Pub & Eatery in Nashua, NH as a Front of House Manager, where she honed her supervisory and management skillsets, with a targeted focus on perfecting guest experience. She then served as Café Chef Manager at Manchester Community College where she was able to stretch her creative wings with menu creations and daily specials while honing her managerial skills. Most recently, she served as Banquet Chef at Groton Inn & Suites and Sous Chef at Forge and Vine in Groton. Courtney's background in both Front of House and Back of House has led her to take a holistic approach to delighting guests that prioritizes quality, creativity, consistency, positivity, and teamwork. In her spare time, Courtney enjoys spending time with her son, hiking, painting, fishing, and golfing.
Chef Kali brings extensive culinary experience to Rapscallion. Starting her cooking experience as a line cook at Burton's Grill, she was quickly promoted to Sous Chef due to her skill and dedication. After Burton's, she served as Sous Chef at Orzo Trattoria in North Andover and Kitchen Manager at the Chateau Restaurant, where she honed her managerial skills. Immediately prior to joining Rapscallion, she served as Executive Chef at The Friendly Toast in Danvers. She received her degree in Applied Science at Le Cordon Bleu College of Culinary Arts in Boston.